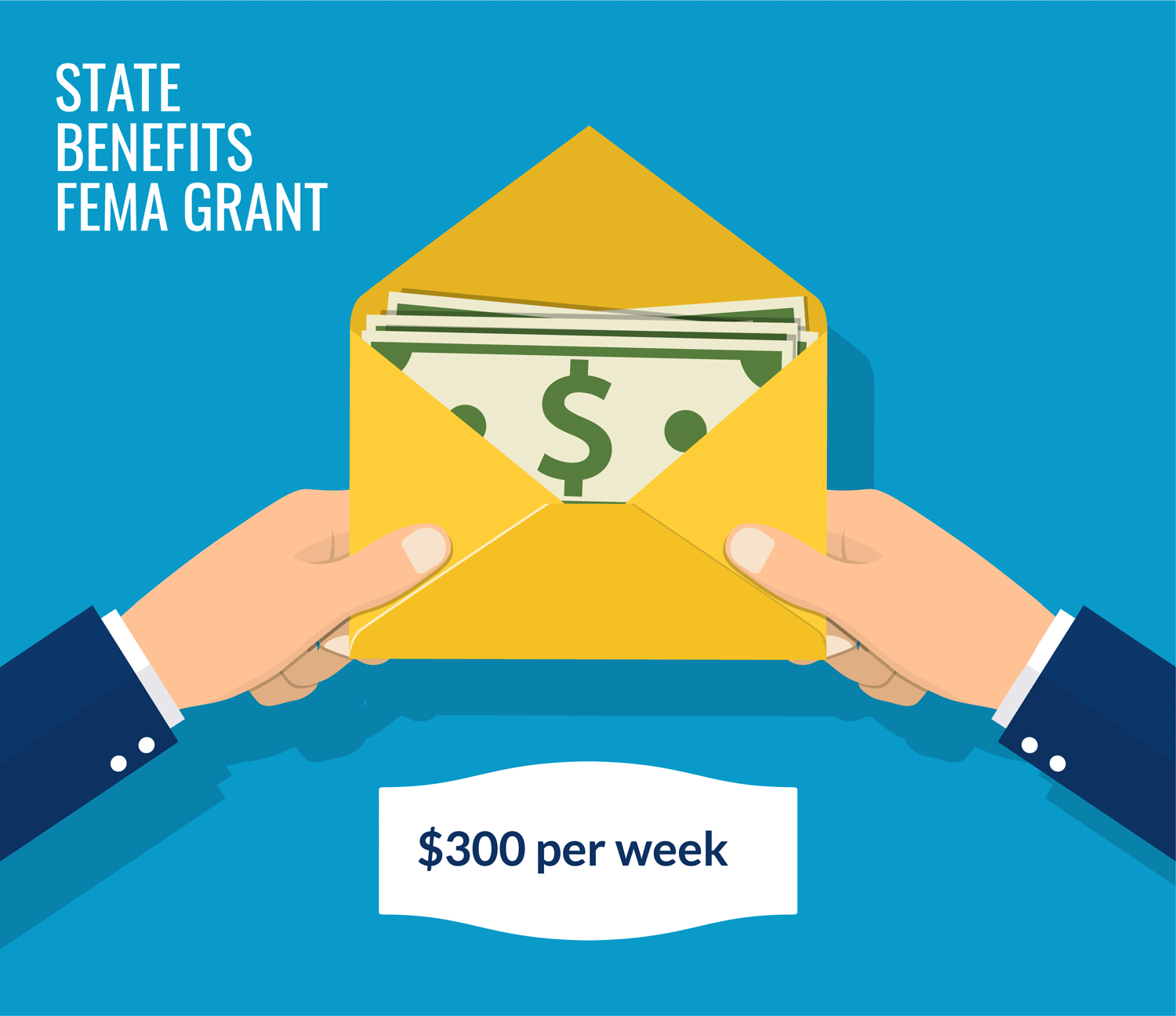 Check If Your State Has Been Approved To Pay Out an Additional $300 in Unemployment Benefits
FEMA (Federal Emergency Management Agency) is approved to pay an extra $300 weekly unemployment benefit to 40 different states in accordance with the executive order signed by President Trump on August 8th, 2020. 
In the wake of unprecedented unemployment across the country, the goal of the executive order is to mitigate the financial pressure faced by individuals who have lost their jobs. These individuals are no longer receiving the additional $600 weekly benefit, which was part of the first stimulus bill in the summer and has since expired.  
Each state must apply to FEMA to obtain the grant offered by the federal government. There are a few strings attached before states can start to provide the benefits. Read on to learn more.
Keep in mind you will need your Social Security card to file a request. If you don't have one, we'll also show you the easiest way to get one.
You will need the following information to file:
Your Social Security Card
The names of all employers as they appear on your pay stub with the dates worked for all employers since April 1, 2019
The name and local number of your union hall
Your Alien Registration Number for non-U.S. citizen with a legal work authorization
Action States Must Take
Your state must agree to pay $100 per week minimum. In other words, if you do not qualify for at least $100/week in unemployment benefits the extra $300 will not be offered to you.
States must update their websites. Making changes to state-run unemployment websites does not happen overnight. It will require some time for them to get these changes implemented into their systems. What does this mean for you? You might not see the extra benefit right away.
States must pay out retroactively. When the changes are enacted the state must start processing the payments retroactively from August 1st. 2020.
Keep in mind that there is only $44 billion available in the FEMA grant. With millions of Americans out of work, this benefit grant could run out of funds quickly.
FEMA has approved the following states to offer the $300 per week benefit:
How to get a replacement Social Security card quickly
If your Social Security card is lost, stolen, or damaged, you'll want to get a new one as soon as possible. That's where we come in. We realized what a pain it can be to deal with the Social Security Administration. Between the confusing paperwork, the long lines, and unclear directions, simply getting a replacement card can turn into a huge hassle. Start your application now and make sure you have everything you need to qualify for the unemployment benefits payout.