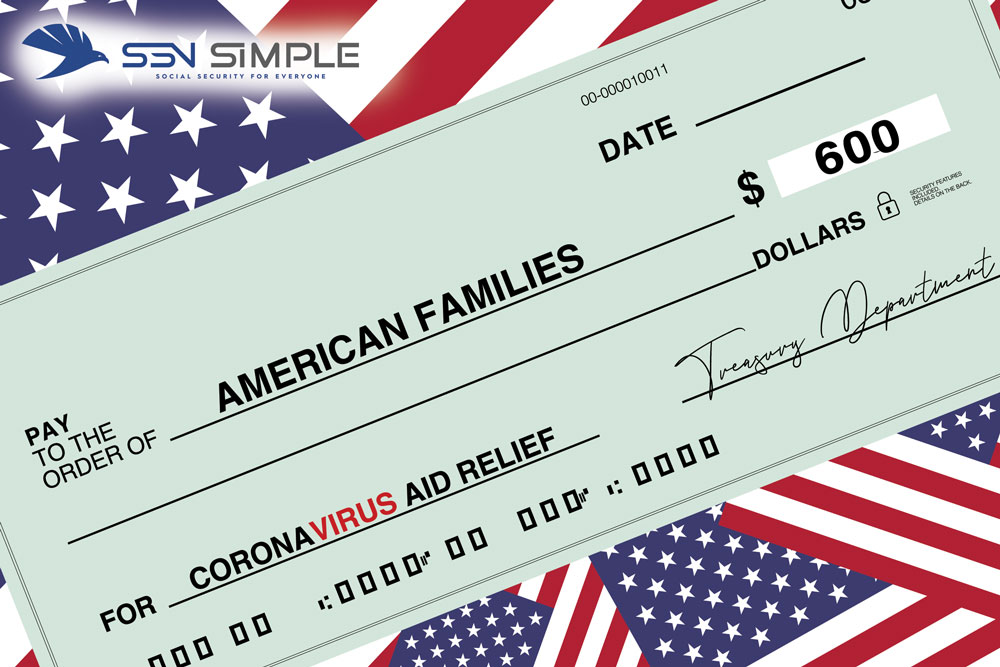 Second Stimulus Checks for COVID relief has arrived
Americans are finally getting their second stimulus checks, but not for as much as many had hoped. After months of delays, Congress has agreed on a $900 billion economic relief package. Like the first stimulus bill, this one also includes direct payments to most Americans. However, at $600 per person, these second checks are only half the amount of the first. While many members of Congress, and even President Trump himself, have pushed for $2,000 payments, it seems unlikely. Either way, now is the time to make sure you have your Social Security card and tax documents on hand, so you can get your check as fast as possible.
If you don't have or lost your Social Security card, you can follow our simple process to replace it from home.
How much will the second stimulus checks be?
Just after Congress passed the new relief package, President Trump questioned the $600 payments. He insisted that the checks be increased to $2,000, and the U.S. House voted in agreement. However, Senate Majority Leader Mitch McConnell blocked a Senate vote on the increase. Instead, he proposed a separate bill that includes several other measures President Trump has pushed for, in addition to a direct payment increase. At this time, it seems unlikely that the new bill will pass. So, it seems that Americans should only expect to receive $600 per person.
Who will get the second stimulus checks?
While the second round of direct payments are lower than desired, more people qualify. Also, dependent children will receive the full $600 each, instead of the $500 provided by the CARES Act. You can expect to get the full payment amount if you are a U.S. citizen or legal resident and a
Single individual earning less than $75,000
Married couple making under $150,000
Dependent child under 17 years of age
Social Security recipient
However, one excluded group is adult dependents. Children 17 or older and senior adults that are claimed as a dependent on a child or parent's tax return will not receive the second direct payment.
When will I receive my second direct payment?
The government began issuing the second stimulus checks almost immediately after the new relief package passed. So, some people have already received their stimulus payments. If the IRS has your direct deposit information, your check should arrive in your bank account very soon. If it hasn't already. Unfortunately, the IRS portal is not yet available for people to add or update their bank account information. So, those with missing or incorrect account info will have to wait for a paper check. However, the IRS also started mailing out paper checks on December 30th. So, it does not appear that there will be significant delays as there were with the first round of economic impact payments. The IRS may reopen the portal soon though, so make sure that you have your tax information and Social Security card available to verify that your information is correct.
What if I don't have my Social Security card?
If your Social Security card was lost, stolen, or damaged, it's easy to order a replacement online. When you use our simple, streamlined application system, you'll get your new card as fast as possible and with zero hassle. All you need to do is answer a few basic questions, then we'll take it from there. Our experts will assemble a complete application package for you, along with personalized instructions and a prepaid, trackable envelope to submit it. It only takes a few minutes to get your replacement Social Security card on its way to you, without leaving your house. Start your application now and make sure you have everything you need to get your second stimulus check.