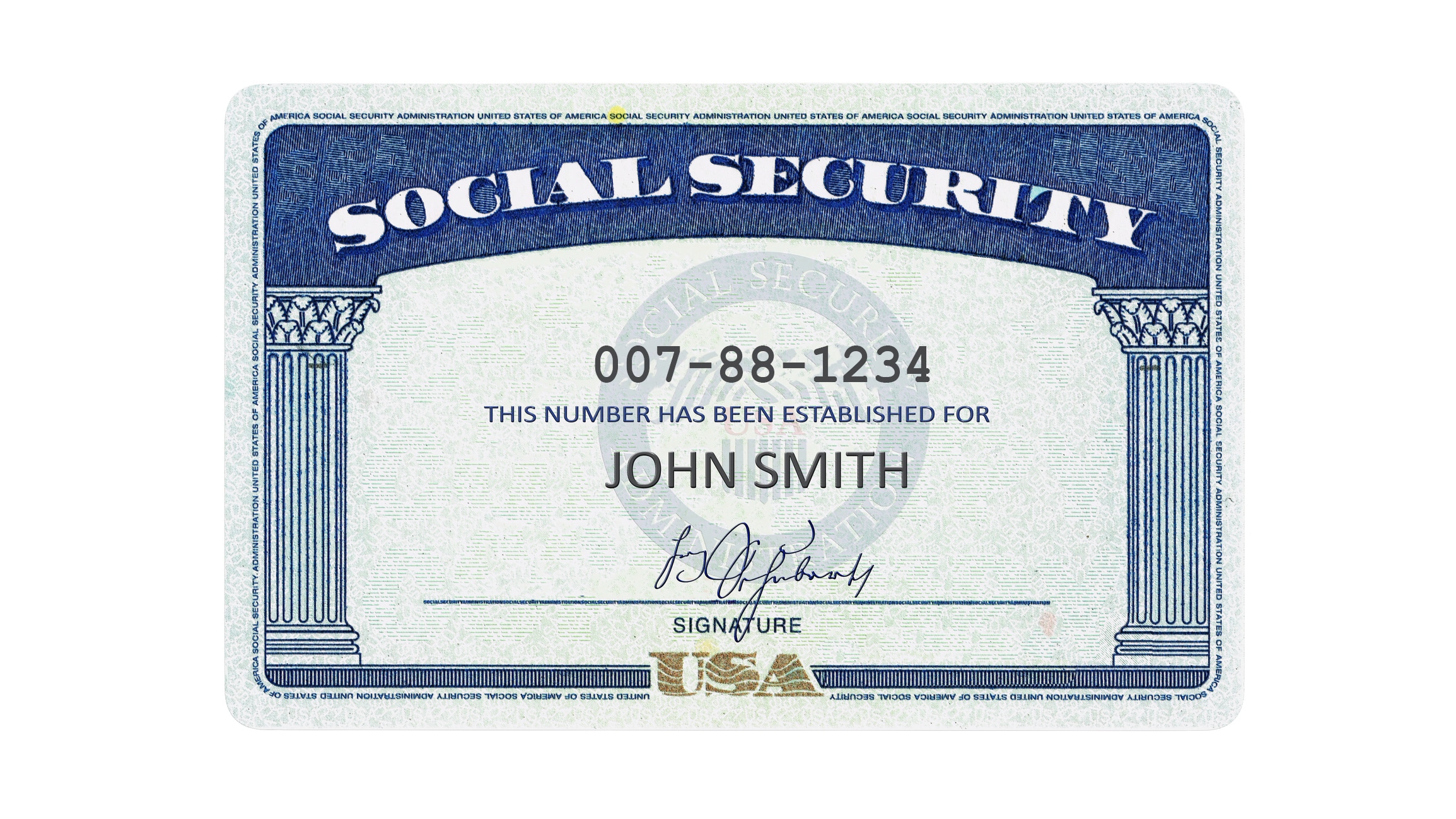 Why Do I Need a Social Security Number?
The U.S. government assigns a Social Security number (SSN) to all U.S. citizens. You should receive your SSN at birth, or at the time when you officially become a U.S. citizen. Some non-citizen U.S. residents can also qualify for an SSN. All your income and work history is reported to your Social Security number. So, your SSN is an important form of identification. You will need it often throughout your life for things like banking, jobs, and retirement.
When You Will Need Your Social Security Number
Your SSN tracks your lifetime earnings, years worked, and how much you pay into Social Security. When you retire or if you become disabled, the Social Security Administration (SSA) will use this information to calculate your Social Security benefits. So, it's important to have an SSN and make sure that your employer reports your wages. Otherwise, your benefits may be lower than expected, or you may not qualify for benefits at all. Social Security benefits are a major reason to have an SSN, but you will also need one to . . .
Apply for a Driver's License or Passport
If you qualify for an SSN, you are legally required to provide it when you apply for a driver's license or U.S. passport.
Register for School
Community colleges, universities, and even some high school will ask for your SSN when you register. Your SSN will also help determine if you qualify for any financial aid.
Get a New Job
Employers must collect your SSN when you start a new job. They will use your SSN for tax purposes and to verify that you can legally work in the U.S.
Open a Bank Account
Banks must obtain your SSN before you can open a new account. They need your SSN to verify your identity and to report your financial information to the IRS.
Apply for a Loan
If you want to apply for any type of loan, including a mortgage or student loan, you will need an SSN. Loan providers will use your SSN to check your credit history and score.
Apply for Public Assistance or Benefits
You will have to provide your SSN to apply for any kind of public assistance or government programs. This includes unemployment benefits, SNAP, and Medicare.
File Your Taxes
You also need your SSN to file your tax return each year. The IRS uses your SSN to verify your income and make sure you paid the correct amount in taxes. You will need your dependents' SSNs as well, to claim them on your tax return.
How to Get A Social Security Number
If you don't have a Social Security number or need to replace your Social Security card, we are here to help. With our easy 3-step system and dedicated Social Security experts, you can order your new card from the comfort of your own home. All you have to do is fill out a simple questionnaire, and we will make sure your application is processed quickly and correctly. Click here to get your new Social Security card on its way to you today!